At just 18 years old, Christophe Beaudoin-Vallières began working in a new bar that was generating a whole lot of buzz, with a cocktail menu that had the whole city talking: La Distillerie. It was here that his passion began to flourish. Interacting with the customers, the nightlife… everything about the experience captivated him! "When someone enters a bar, they're looking to live an experience. And that's exactly what I want to deliver."
Over the years, Beaudoin-Vallières has grown, fine-tuned his work ethic, mastered the art of detail, and has especially learned to be attentive to his customers and exhibit a great sense of hospitality. After a few years at La Distellerie, the young bartender took his skills to Barroco, in Old Montréal. He started out as waiter and worked his way up the ranks, becoming bar manager, then ended up partner; his former bosses quickly became his friends. Their professional and personal compatibility led them to open up two other establishments: Foiegwa and Atwater Cocktail Club, where he was in charge of creating the cocktail menus.
Although his flair for creativity is obvious, it's still contact with customers that Beaudoin-Vallières cherishes the most. In fact, he prefers to not be referred to as a mixologist for that very reason: "I don't like the word. For me, being a bartender isn't just about mixology. It's about welcoming people into 'your home,' having them discover something new," he explains. "Part of that is the cocktail you serve, of course, but it's more about the service and welcome you provide." He learned a long time ago that the customer experience doesn't end with the cocktail. "If someone waits 25 minutes before being served, or if the service is bad, it won't matter if you make the best cocktails in the world, that person isn't coming back."
Clearly, Beaudoin-Vallières's approach and vision are on point; not only are his bars a resounding success, but he plans on opening two new establishments by the fall, in Pointe-Saint-Charles. His plans? A unique pizzeria with a related cocktail bar above it. "As always, we're focussed on creating a fun ambiance, warm welcome, amazing decor. We want our customers to experience the total package." Now that's an entrepreneur with an impressive philosophy!
Christophe Beaudoin-Vallières presents The Dandy, a comforting cocktail, perfect for our cool autumn nights. Enjoy!
The Dandy
1 drink
Ingredients
3 drops of bitters
15 mL (1/2 oz) coffee syrup
15 mL (1/2 oz) smoked scotch
22 mL (3/4 oz) maple whisky
22 mL (3/4 oz) bourbon
Ice
1 slice of orange
Preparation
Place all ingredients in a shaker and shake vigorously. Pour into a glass filled with ice cubes and garnish with the slice of orange.
McClellands Islay Single Malt Scotch Whisky
$45.75
750 ml
United Kingdom
SAQ code : 11374286
Note: For vintage products, the vintage in stock may differ from the one displayed.
Reduced prices do not apply to SAQ Dépôt stores unless expressly stated to the contrary.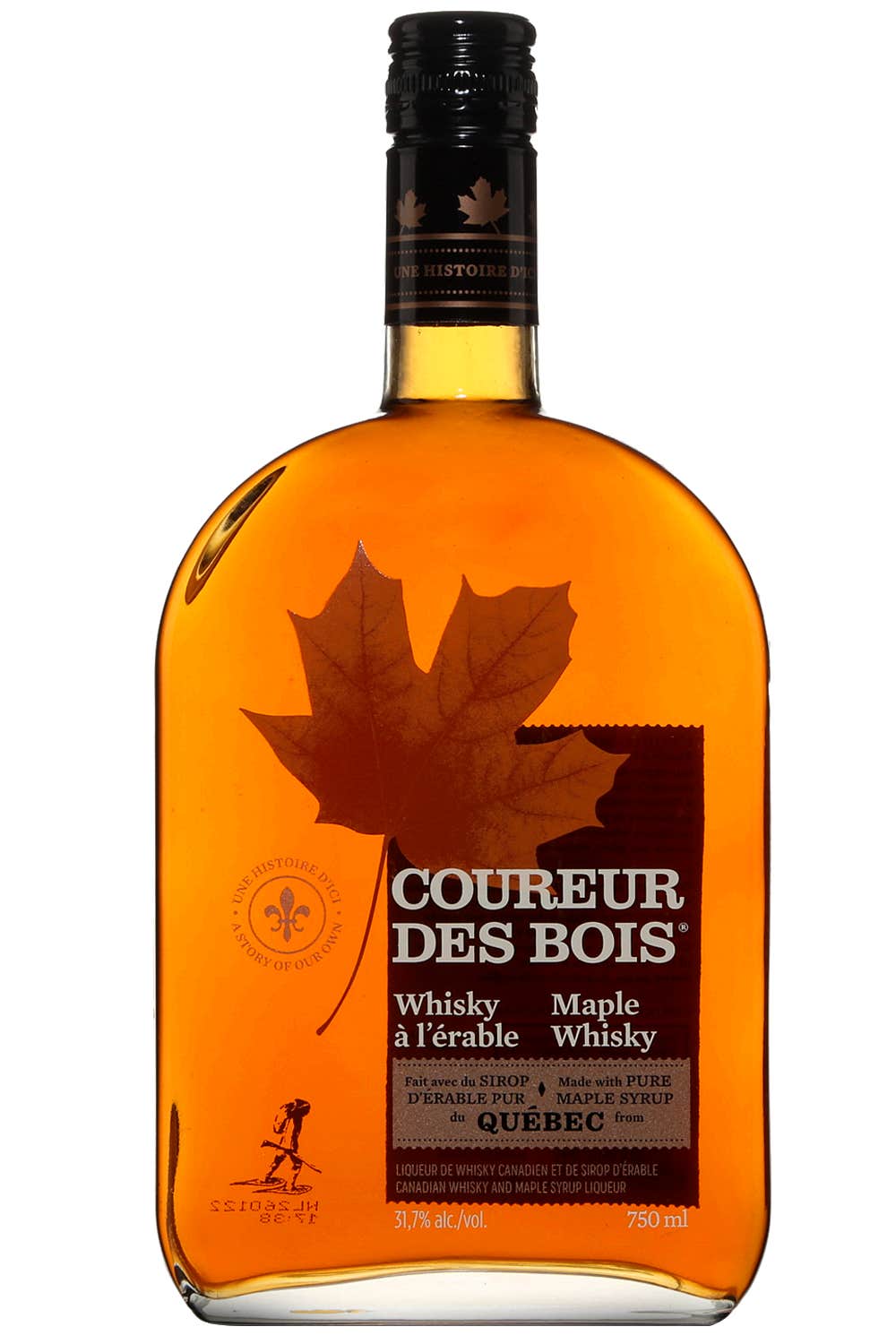 Coureur des Bois
$36.00
750 ml
Canada
SAQ code : 11724979
Note: For vintage products, the vintage in stock may differ from the one displayed.
Reduced prices do not apply to SAQ Dépôt stores unless expressly stated to the contrary.
Christophe Beaudoin-Vallières' tips
Upcoming trends: Agave-based products in cocktails. For example, mescal is becoming more popular thanks to tequila – a spirit that we've all come to know and love.
What to avoid in 2019: Pretension in the cocktail industry. The important thing is to give the customer what they want – no judgement.
A mixologist's secret: Make cocktails with the freshest ingredients.
When hosting a get-together, what do you serve? Punch… it's fun and easy to make.
PHOTOGRAPHY: Julien Faugère