Who would've thought that one of the most frequented cocktail bars in the city of Québec would turn out to be a Japanese restaurant? The inventive cocktail menu at Honō Izakaya is, however, one of the reasons people are coming here in droves. Since its February 2018 opening, the establishment has been subject to popular and critical acclaim, not to mention international media coverage on its clever and refined design.
Cocktail creation is Patrick Beaulieu's and Julien Vézina's bailiwick, on top of co-owing the lively and welcoming Japanese eatery with Ariane Boudreau and Thomas Casault. The spirit of izakaya —a Japanese establishment where people tend to eat small meals and imbibe a few as a group— is alive and well here, underpinned by a menu specializing in yakitori. At Honō, these little grilled skewers are quite varied: chicken thigh and green onion, pork flank, salmon, chicken heart, miso smelt, chicken skin and avocado. Fried tofu, delicious corn fritters, marinated goodies (mushrooms, quail eggs), tonkatsu (deep-fried pork cutlet) and udon noodles are also on offer.
Started from the top
Notably, our two accomplices worked side by side at L'Atelier and Monsieur Cocktail. Since 2006, Beaulieu has worked as sommelier and mixologist at Cercle, Yuzu and 2-22 in Québec, plus Bearfoot Bistro in Whistler, to name a few. Together, they perfected the delectable concoctions at Honō over the course of a year with brainstorming sessions and tastings with their chefs. "When we first started working on the cocktail menu, we didn't even have a location yet," Vézina tells us. "We discovered Asian products that worked well with the kitchen," adds Beaulieu. Shisho, green tea and okonomiyaki sauce find a home alongside gin, vermouth and tequila.
Each of the menu's ten cocktails — to which they've added a "swing" cocktail — is a classic with a Japan-inspired ingredient or theme. Margaritas, Bloody Caesars, martinis and Negronis are well accounted for, but they take on a bit of an unexpected twist. "The restaurant is already different as is, and you need to explain the menu a bit, so cocktail-wise we didn't want people to have to find their bearings there too," Beaulieu tells us.
All the same, the various cocktails are astonishing and result in smiles whenever they are tasted. The Sesame Street Boulevard adds a couple drops of black sesame oil to the classic Boulevardier (whisky, vermouth and Campari), an endeavour that calls for a light hand to enhance the other flavours, not mask them. The martini is garnished with marinated edamame, while La Mer Noire elevates the Negroni with a vermouth and plum purée. Le Vert Cheval, the house's most popular cocktail, unites tequila, Cointreau and lime with avocado and brown rice syrup that subs in for orgeat. "We have friends who are allergic to nuts, and this rice syrup doesn't contain any almonds on top of imparting one-of-a-kind flavour," Beaulieu explains.
For both mixologists, there's a special fondness for this oscillation between comfort and culture shock. For the future, they're thinking about adorning their cocktails with Quebec-grown fruit, always with a touch of Japan. Blueberries and wasabi, anyone? You'll have to wait and see…
Julien Vézina's and Patrick Beaulieu's tips
A quick cocktail: An Americano or Lillet on ice with lemon.
Trending in 2019:
Patrick: "Bitters, again bitters!"
Julien: "Absinthe and pastis. The people are ready."
A message from the mixologists:
Julien: "Ice. Don't be afraid to use it!"
Patrick: "Learn the basics before going out on a limb. It'll come in handy later."
Today's taste Yuzu: "It's not cheap, but it's so good!" exclaims Julien Vézina.
Their secret weapon: Different sugars, like Demerara sugar, honey and agave — all great simple syrup alternatives.

Sesame street boulevard
1 drink
Ingredients
35 mL (1 1/4 oz) Toki Japanese whisky
22 mL (3/4 oz) Red Vermouth
30 mL (1 oz) bitter liqueur (like Campari)
2 drops of black sesame oil
Preparation
Add all the ingredients together in a mixing glass. Stir with a bar spoon. Strain into an old-fashioned glass, onto fresh clean ice, and garnish with lemon zest.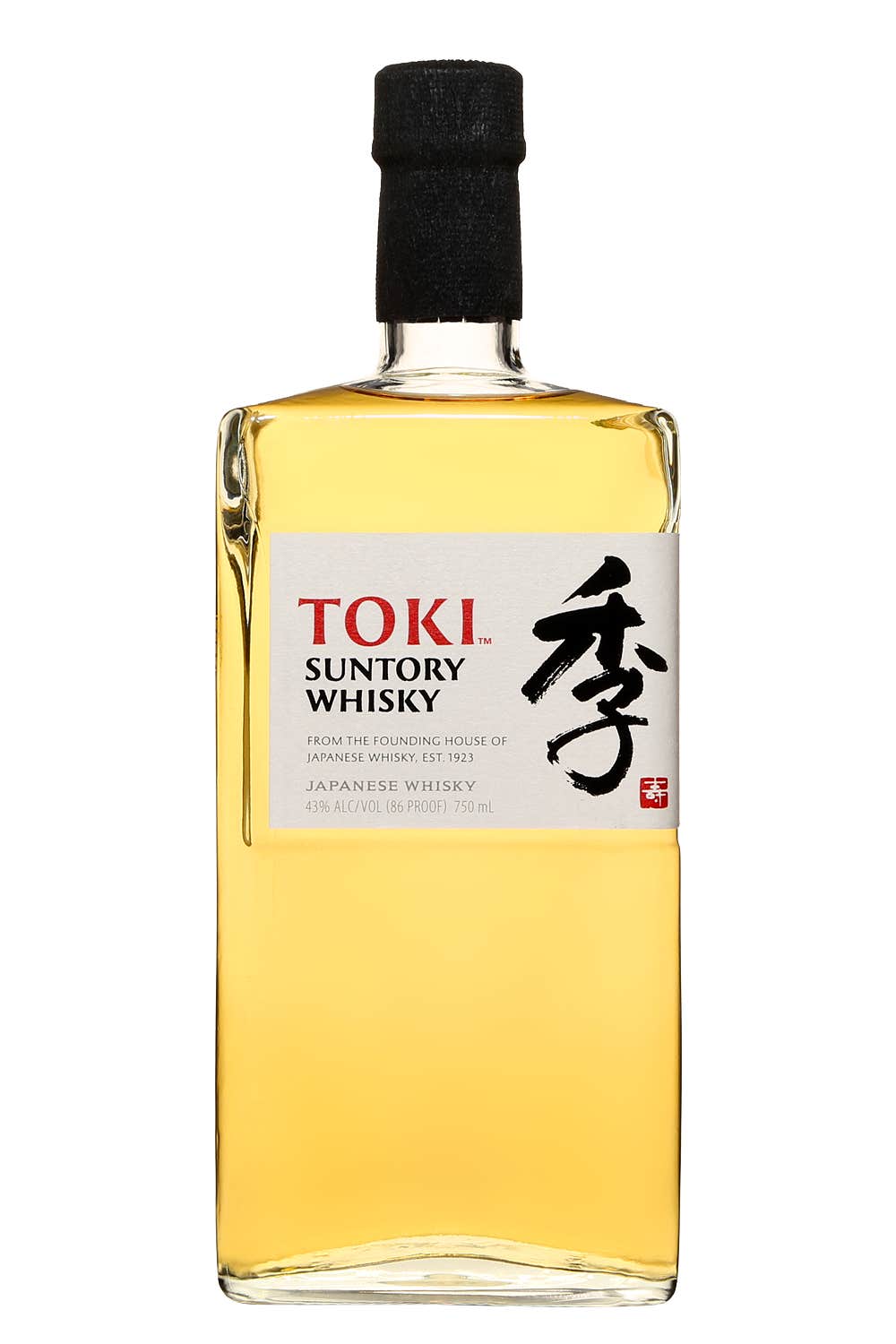 Suntory Toki
$58.50
750 ml
Japan
SAQ code : 13064572
Note: For vintage products, the vintage in stock may differ from the one displayed.
Reduced prices do not apply to SAQ Dépôt stores unless expressly stated to the contrary.
Martini Rosso
$13.50
1 L
Italy
SAQ code : 11401352
Note: For vintage products, the vintage in stock may differ from the one displayed.
Reduced prices do not apply to SAQ Dépôt stores unless expressly stated to the contrary.
Photos: Julien Faugère