The deconstructed chocolate fondue
Want to have a little fun with the latest dessert trend? Well then, get ready to serve up a deconstructed chocolate fondue! Easy as can be, all you have to do is lay down a large piece of parchment paper in the middle of the table and pile on an assortment of fresh fruit.
When it's time to dig in, just drizzle the fruit with some melted chocolate with the help of a wooden spoon, Jackson Pollock style! You can even invite your guests to take part in creating the chocolatey masterpiece! A veritable piece of art . . . right in the middle of your dining room table!
Tip
For a creamy smooth chocolate fondue, avoid melting the chocolate directly over the heat of your stove. Chocolate hates high heat! Your best bet is to make a ganache. Start by heating some cream. Once heated through, remove from heat and pour directly over your piece of chocolate. The result? A deliciously smooth chocolate ganache just perfect for your fondue!
And if you want, double the pleasure by adding one or two ounces of your favourite spirit to the chocolate (some top picks include rum, whisky or cognac). Or you can add a splash of citrus, almond, strawberry or coffee liqueur. YUM!
Chocolate cocktails… with an alcoholic twist
Why not reinvent the classic Easter hot chocolate by serving up "adult" versions of the sweet treat? Chocolate coffee, Choco White Russian, ChocAfrica… our Espace Cocktail is filled with chocolate cocktail ideas to satisfy your sweet tooth and leave a lasting impression on your guests.
Awaken your senses with this chocolate martini inspired by the traditional alcoholic coffee recipe. The chocolate and grappa cream used in this cocktail give it a velvety smooth and delicious finish! The perfect drink to serve in lieu of a dessert at the end of a filling meal.
Ingredients
45 ml (1 ½ oz.) chocolate and grappa cream liqueur (such as Gianduia)
15 ml (1/2 oz.) vodka
45 ml (1 ½ oz.) espresso coffee
Ice
Cocoa powder
Whipped cream
Preparation
In a shaker filled with ice, add the espresso, chocolate and grappa cream and vodka. Shake for 8 or 10 seconds. Strain into a martini glass. Garnish with a dollop of whipped cream and dust with cocoa powder. Enjoy!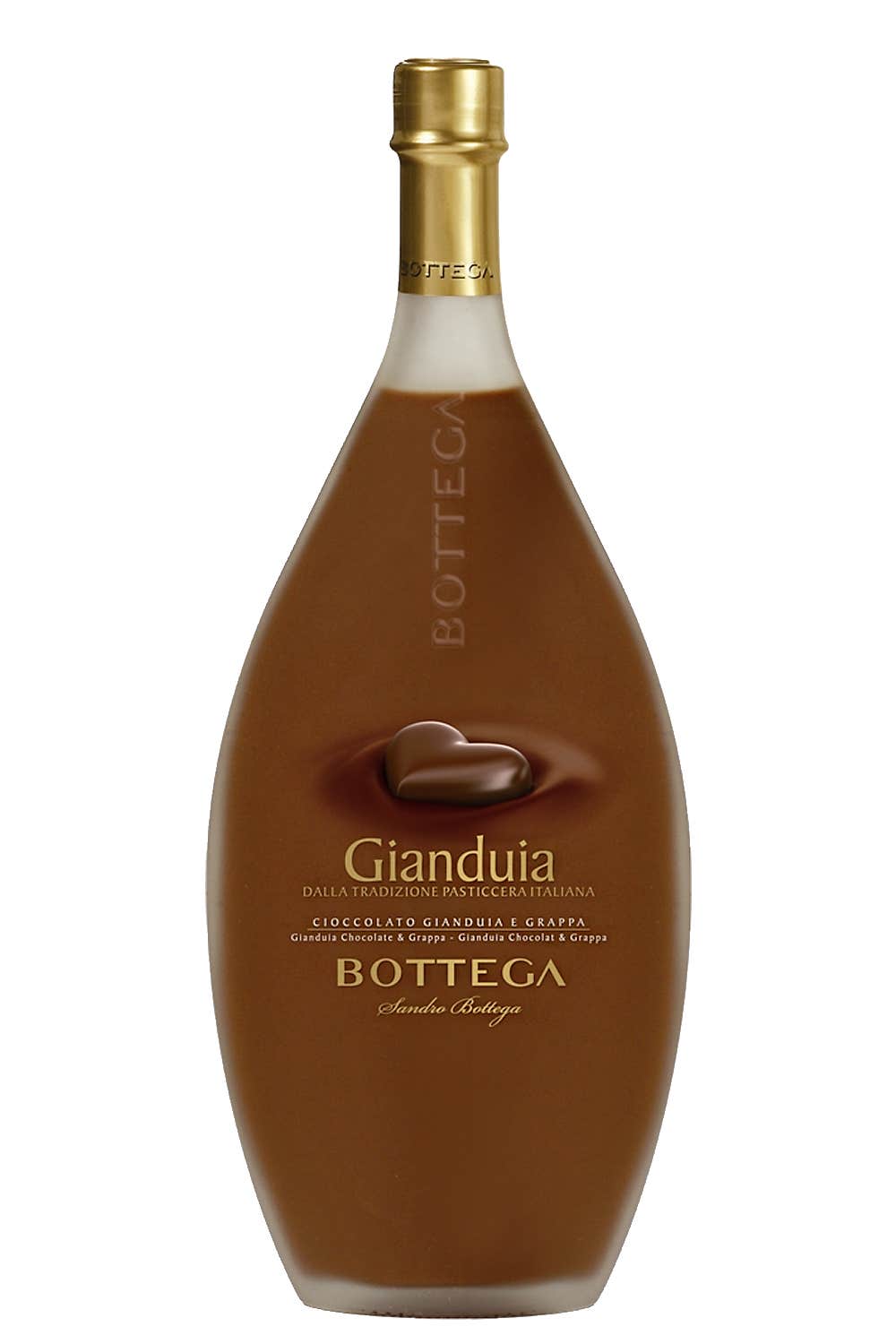 Bottega Gianduia
$21.95
500 ml
Italy
SAQ code : 11317185
Note: For vintage products, the vintage in stock may differ from the one displayed.
Reduced prices do not apply to SAQ Dépôt stores unless expressly stated to the contrary.