What are we eating?
It's that time of year again when you're busy getting together with family, friends and colleagues. At your next 5 à 7, why not treat your guests to a plate of delicious pesto shortbread? Simple to make, these savoury cookies are both classy and creative! Want to impress your friends? Whip up a batch of our crunchy goat-cheese canapés. And for a light touch to your meal, try our festive holiday salad, followed by our leg of lamb with cranberry sauce or seafood gratin. And finally, wow your guests with our star-shaped chocolate mocha cake that's as stunning to look at as it is to eat!
See the recipes
Savoury pesto shortbread cookies
Crunchy goat-cheese canapés
Holiday salad
Leg of lamb with cranberry sauce
Seafood gratin
Star-shaped chocolate mocha cake
What are we drinking?
The holidays are synonymous with sparkling wine and we have the top of the pops for you! From a smooth, buttery Cava, to a raspberry sparkling rosé, to a made-in-Quebec sparkling pear cider, we have a ton of suggestions that'll make your holidays more festive and elegant than ever! More of a red or white wine drinker? Then you'll love our wine selections from Italy, Niagara, Portugal, South Africa, France and the United States. We have loads of different aromas to choose from, so you're sure to please all your guests.
Treat your guests to a Quebec Royal
Sparkling cider, blackcurrant liqueur, vodka, maple syrup, lemon juice and thyme are the main ingredients in this cocktail that is the perfect drink to welcome all your guests with. Domaine Lafrance cider is made with a touch of ice cider and exudes subtle notes of apple, honey and flowers. You can enjoy it straight up or use it in a cocktail, like the Quebec Royal, created by Jean-René Lebel, the winner of our "Let's Create a Cocktail for Quebec" contest.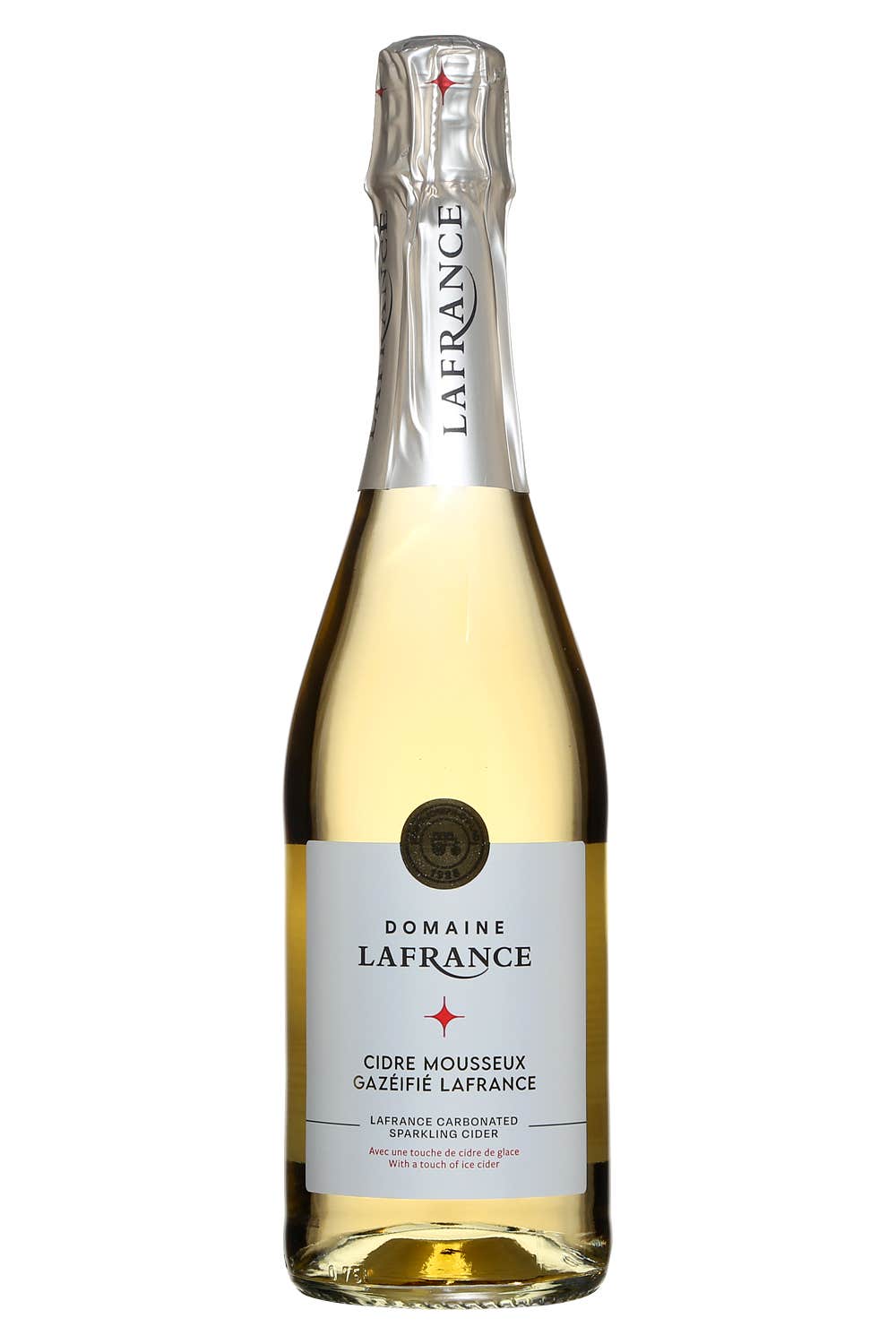 Domaine Lafrance
$15.95
750 ml
Canada
SAQ code : 10994782
Note: For vintage products, the vintage in stock may differ from the one displayed.
Reduced prices do not apply to SAQ Dépôt stores unless expressly stated to the contrary.
+DISCOVER OTHER COCKTAILS MADE WITH SPARKLING CIDER
DISCOVER OUR WINE-FOOD PAIRING IDEAS FOR HOLIDAY SEASON SIMPLE AND STYLISH:
+A VERY HAPPY HOUR
+A TOUCH OF WHIMSY
+THE SECRET TO A GOOD SALAD
+GOURMET GET-TOGETHER
+A WHOLE LOT OF HOLIDAY SPIRIT
+CHRISTMAS CAKE
Photos: David De Stefano