What are we eating?
Cocktail sausages, pineapple-glazed ham, potato salad, devilled eggs… sounds like your grandmother's traditional holiday feast? That's exactly what we were going for when we put together this year's retro recipes with a modern, gourmet, and sophisticated twist. Discover our decadent adaptations of all your much-loved classics!
See the recipes
Shooting Star, punch version
Devilled eggs with smoked salmon
Mini corn dogs
Orange and ginger-glazed ham roast
Potato salad
Vegetarian Tourtière
Baked Alaska
What are we drinking?
For a one-of-a-kind celebration, follow our guide and dare to try something new when it comes to serving wine. First off, pop open some bubbly with dinner! Bubbles are sure to pair nicely with all your buffet favourites and will definitely add a touch of whimsy to the evening. Rosés are also great, not only as an aperitif, but also paired with heartier meals like our pineapple-glazed ham and potato salad. And finally, impress your guests with a selection of local products; think honey wine, raspberry-flavoured ice cider, and strawberry wine. Cheers!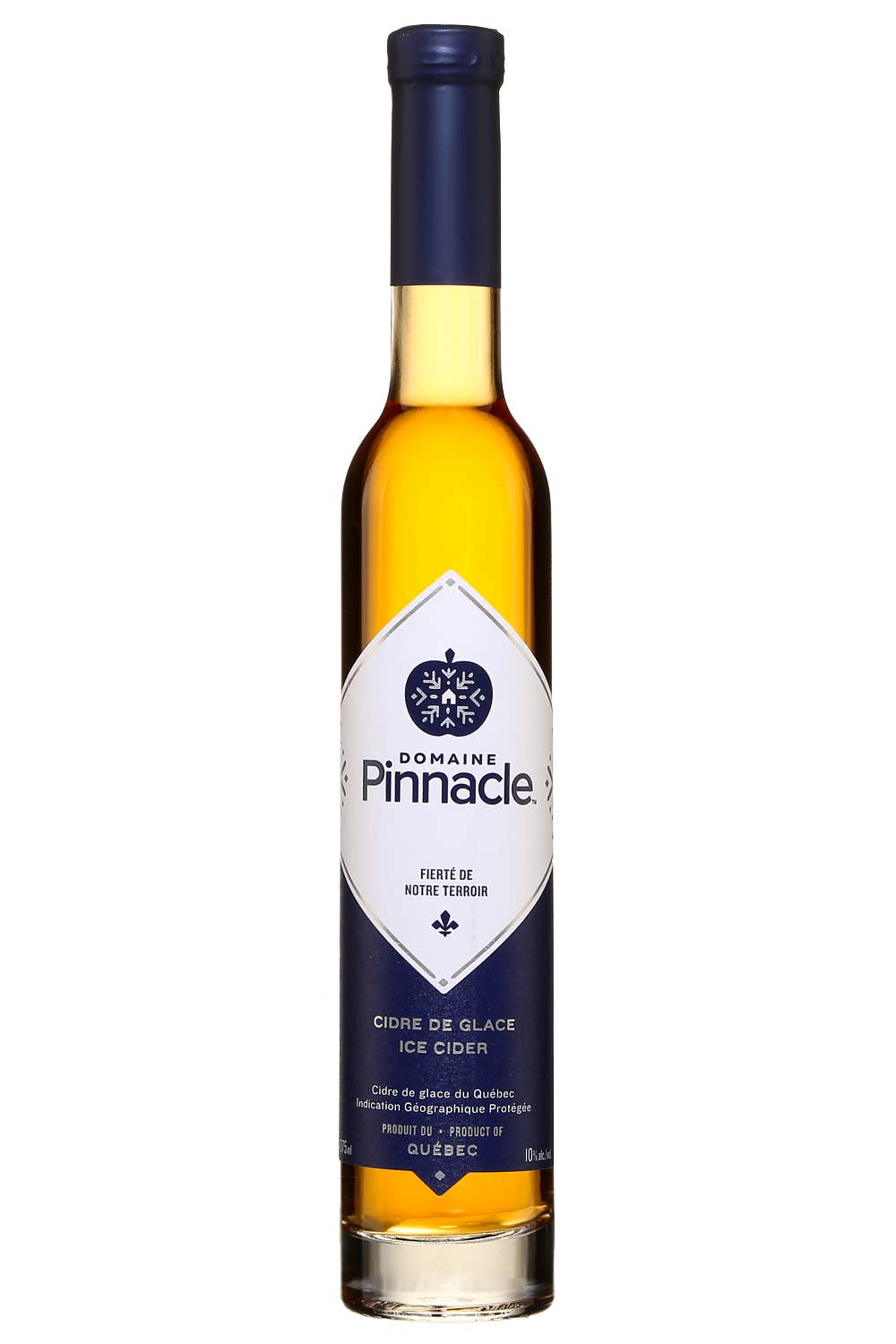 Domaine Pinnacle
$24.95
375 ml
Canada
SAQ code : 734269
Note: For vintage products, the vintage in stock may differ from the one displayed.
Reduced prices do not apply to SAQ Dépôt stores unless expressly stated to the contrary.
Party… with a punch!
Want to wow your guests? Kick off the festivities by serving our Shooting Star punch! Made with gin and ice cider, a handful of berries, and a splash of delicate white cranberry juice, this punch is big on flavour and style! The detail that makes all the difference? Infusing the mixture with star anise — which adds depth of flavour. You can use fresh herbs for your brew, or opt for your favourite ready-to-drink tea bags.
Shooting Star, punch version
Preparation: 5 minutes
Cooking: 10 minutes
Cost per serving: About $4.25
Serves 6
125 mL (4 oz) dry gin
250 mL (8 oz) ice cider
250 mL (8 oz) water
4 star anise
180 mL (6 oz) white cranberry juice
80 mL (2 1/2 oz) blueberry juice
12 ice cubes
1/2 basket of raspberries (170 g), for garnish
1/2 basket of blueberries (170 g), for garnish
1/2 basket of blackberries (170 g), for garnish
1. Bring the water to a boil in a saucepan containing the star anise. 2. Remove from burner, cover and leave to infuse for five minutes. 3. Pour into a punch bowl. 4. Add the remaining liquid ingredients. 5. Stir using a mixing spoon. 6. Serve in old-fashioned glasses containing a few ice cubes. 7. Garnish each glass with fresh fruits.
Christmas Punch
250 ml (1 cup) vodka
250 ml (1 cup) white, amber or spiced rum
750 ml (3 cups) apple juice
750 ml (3 cups) ginger ale
3 cinnamon sticks
500 ml (2 cups) ice cubes
1 apple (green or red), thinly sliced
1. Combine the vodka, rum and apple juice in a punch bowl. 2. Add the cinnamon sticks. 3. Cover, refrigerate and let macerate for at least 3 hours. 4. Before serving, add the ice cubes and ginger ale to the punch bowl. 5. Serve in old-fashioned glasses. 6. Decorate the glasses with thin slices of apple.
Festive Punch
300 ml (10 oz.) tequila
180 ml (6 oz.) citrus liqueur
360 ml (12 oz.) white cranberry juice
360 ml (12 oz.) tonic water
Juice of 3 limes
6 tbsp honey diluted in 90 ml (3 oz.) of water
Ice cubes
2 limes, sliced
1/2 cup fozen cranberries
1/2 cup frozen balls of honeydew melon
1. Combine all ingredients in a pitcher, except for the ice cubes, fruits and tonic water. 2. Add ice cubes. 3. Stir using a mixing spoon. 4. Add half the fruits. 5. Use the other half to prepare fruit skewers. 6. Serve in old-fashioned glasses. 7. Garnish glasses with fruit skewers.
Holiday Mojito, punch version
540 ml (18 oz.) white rum
720 ml (24 oz.) club soda
1/2 cup of sugar
40 mint leaves
20 raspberries
4 limes
Ice cubes
Lime quarters
Sprigs of mint
Raspberries
1. Squeeze the 4 limes into a punch bowl. 2. Add the mint leaves and 15 raspberries, and crush using a muddler. 3. Add the sugar, ice cubes and rum. 4. Top up with the club soda. 5. Stir using a mixing spoon. 6. Serve in highball glasses filled with ice cubes. 7. Garnish with lime quarters, raspberries and mint sprigs.
DISCOVER OUR FOOD-WINE PAIRING IDEAS FOR HOSTING DURING THE HOLIDAYS:
+PARTY TIME!
+THROWBACK HAPPY HOUR
+IT'S DINNERTIME!
+GOURMET SALAD
+A VERY VEGGIE XMAS
+THE BIG FINALE
Photos: Ariel Tarr