What are we eating
Sandwiches and veggies are picnic staples, but we've got a smorgasbord of original ideas you're definitely going to want to add to your summertime menu! Beet hummus, Asian cabbage salad, prosciutto and melon skewers, beef keftas, goat cheese and pancetta sandwiches, and of course, dessert. We'll have you (and all your guests) begging for a second serving of our lemon-limoncello squares. Our picnic issue is filled with wonderful gourmet ideas for all your warm weather outings. Enjoy!
See the recipes
Beet hummus
Melon and prosciutto skewers
Asian cabbage salad
Goat-cheese-and-pancetta sandwich
Beef keftas
Lemon and Limoncello Squares
What are we drinking
Picnics should be simple, spontaneous and spirited! When it comes to choosing what wine to bring, we suggest something versatile that you can pair with pretty much anything. Since summer days can get hot, hot, hot, we recommend wines with a refreshing kick. Think robust rosés, crisp whites and supple reds. In other words, go for wines that are easy to drink and easy to pair. For a more laid-back occasion, pack a few cold beers or thirst-quenching coolers.
Blueberry-gin smoothie
2 drinks
45 mL (1 1/2 oz) gin
45 mL (1 1/2 oz) almond liqueur, such as amaretto
500 mL (2 cups) lemonade*
375 mL (1 1/2 cups) frozen blueberries
250 mL (1 cup) frozen raspberries
15 mL (1 tbsp) freshly grated ginger Lemon balm, basil or lemon thyme leaves, for garnish
1. Place all ingredients in a blender. 2. Blend on low speed until mixture is puréed, then increase to high until mixture is completely smooth. 3. Pour into two glasses and garnish with lemon balm.
*For a richer texture, replace 125 mL (1/2 cup) of the lemonade with 35% cream.
 

Gin: modern tipple

For the past few years, gin has taken the cocktail world by storm – and Québec is no exception. Made-in-Québec gins have steadily gained in popularity, finding their way onto almost every restaurant and bar menu in the province. There are even events entirely dedicated to this juniper-based spirit, like last November's very first Gin Week, which took place in Quebec City. So why all the sudden hype around gin? Well, millennials appreciate high-quality products, and they like the artisanal feel and vintage look many gins have (dapper, aren't they?). Mixologists love how versatile gin is: It works in a wide variety of cocktails, for example our must-try blueberry-gin smoothie.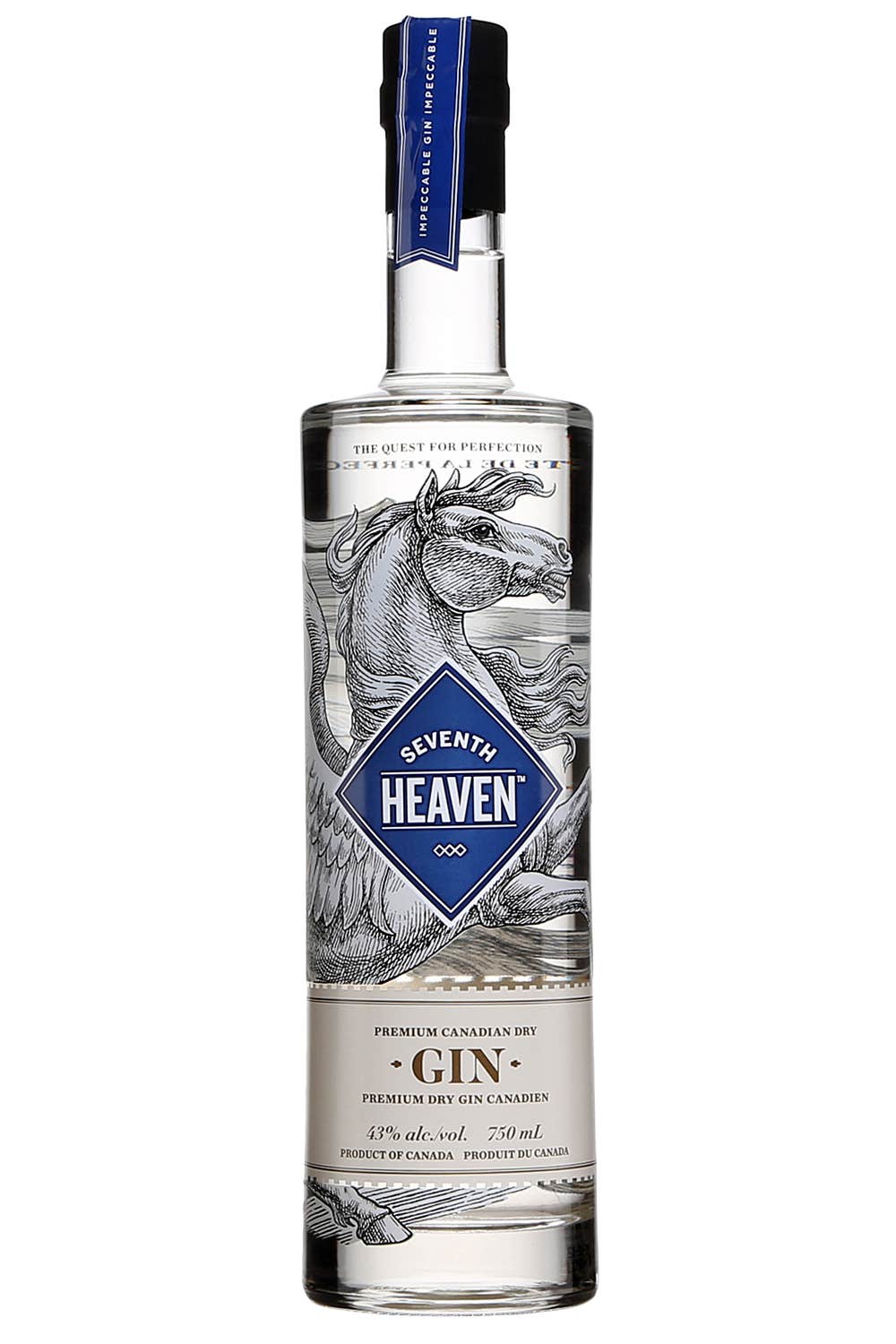 Seventh Heaven
$35.75
750 ml
Canada
SAQ code : 13567971
Note: For vintage products, the vintage in stock may differ from the one displayed.
Reduced prices do not apply to SAQ Dépôt stores unless expressly stated to the contrary.
DISCOVER OUR RECIPE AND BEVERAGE PAIRING SUGGESTIONS FOR YOUR SUMMER OUTINGS:
+COLOURFUL PICNIC
+PRACTICAL PICNIC
+AL FRESCO DINING
+CLASSIC PICNIC
+A PICNIC ON FATHER'S DAY
+MOTHER'S DAY PICNIC
Photos: Maude Chauvin and David De Stefano (recipes)