What are we eating?
It's fall harvest time and that means an abundance of delicious fruits and vegetables. As the days grow cooler, it's the perfect time to fill your house with the comforting smells of hearty meals. Think eggplant chutney, red-wine risotto, salt-crusted salmon, ratatouille with wild-game sausage, crepe lasagna and ooey-gooey s'mores bites!
See the recipes
Coffee camping cocktail
Chorizo-and-eggplant chutney bites
Red-wine-and-mushroom Risotto
Salt-crusted salmon
Crepe lasagna
Sausages and ratatouille
S'mores bites
What are we drinking?
Fall is all about laid-back activities and simple outings: cozy weekends at the cottage, hikes through the forest, fall camping excursions. In the spirit of keeping it simple, our taste tags make choosing your beverage as easy as 1, 2, 3! They're your guide par excellence when it comes to finding the right bottle to pair with any dish. Wines with the Fruity and Light or Fruity and Vibrant taste tag are great for starting the evening off on a light and refreshing note. Serving white meat or poultry for dinner? Pop open a versatile white Aromatic and Supple or a red with the Fruity and Medium-Bodied taste tag. For a heartier meal, opt for reds bearing the Aromatic and Robust taste tag. Finally, accompany your dessert with a Fruity and Extra Sweet wine.
Comforting coffee
A group of friends sitting around a crackling fire, a carpet of fallen leaves on the ground, and a steaming cup of flavoured coffee to warm you up. What could possibly be better than that? Our Coffee Camping recipe is guaranteed to keep you warm on cool autumn nights — it's rich and decadent and has just a splash of exotic flavour. Our secret? Marula cream — a smooth rich liqueur with notes of caramel that is great in desserts and cocktails.
Coffee camping cocktail
1 drink
30 mL (1 oz) marula-fruit cream liqueur
250 mL (8 oz) hot strong filter coffee
Melted chocolate
1 big marshmallow
1 pinch brown sugar
1. Pour the coffee into a toddy glass. 2. Add the marula cream. 3. Garnish the rim with melted chocolate. 4. Garnish with brown sugar and a marshmallow. 5. Drizzle with a little more marula cream.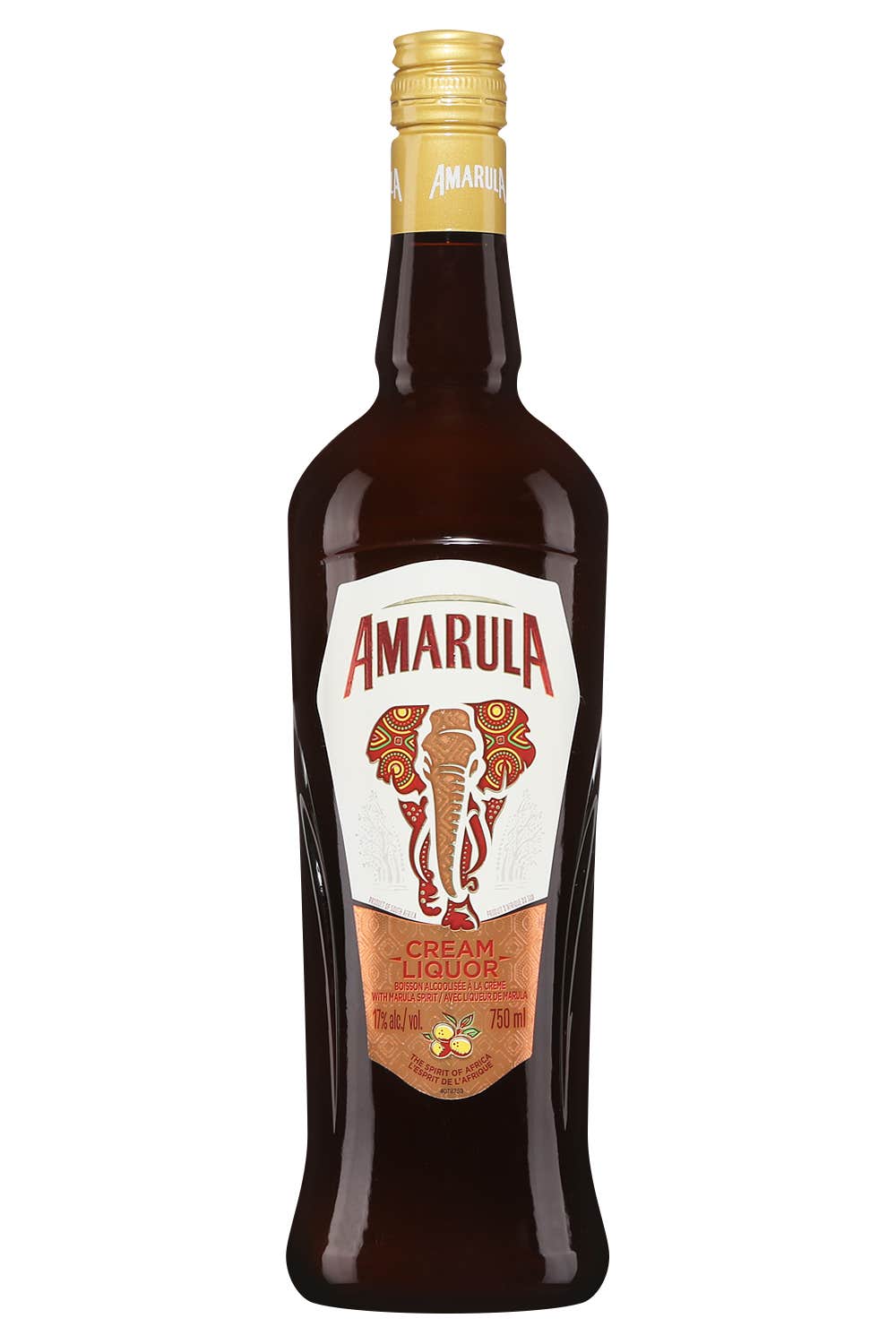 Amarula
$28.55
750 ml
South Africa
SAQ code : 342246
Note: For vintage products, the vintage in stock may differ from the one displayed.
Reduced prices do not apply to SAQ Dépôt stores unless expressly stated to the contrary.
+DISCOVER A WIDE RANGE OF FLAVOURED COFFEE.
Feel like making homemade marshmallows? Try our recipe!
Homemade marshmallow

Preparation: 10 minutes
Cooking: 45 minutes
Makes approximately 12 giant marshmallows
Vegetable oil
375 mL (1 1/2 cups) sugar
75 mL (1/3 cup) hot water
5 mL (1 tsp.) vanilla extract
30 mL (2 tbsp.) gelatine
125 mL (1/2 cup) cold water
30 mL (2 tbsp.) icing sugar
30 mL (2 tbsp.) cornstarch
1. Line a square baking pan with plastic wrap and grease with oil. 2. In a bowl, combine sugar and hot water. Add vanilla. 3. In another bowl, soak gelatine in cold water until it swells (approximately 5 minutes). 4. Melt gelatine in microwave. Add to sugar mixture. 5. Beat mixture with electric beater until a soft meringue forms. 6. Spread in baking pan and let set for a few hours. 7. On a plate, combine icing sugar and cornstarch. 8. Cut marshmallow into 12 cubes and roll in icing sugar mixture. Store at room temperature.
DISCOVER OUR WINE-FOOD PAIRING IDEAS FOR FALL CAMPFIRE MEALS:

+PRESERVE PARTY
+FEAST IN THE WOODS
+COOKED OVER AN OPEN FIRE
+CLASSIC… WITH A TWIST
+AUTUMN VEGETABLES
+FIRESIDE GOURMET
Photos: David De Stefano