Located across from the Saint-Bruno-de-Montarville city hall, this bistro's welcoming atmosphere will charm you as soon as you push open its doors. The real Louis XIV's trademark ruffles, gilding, and excess have been replaced by wood posts, antique frames and lamps, as well as modern furniture — inviting without being overwhelming.
Chef and co-owner Michel Racine (his business partner is Longueuil restaurateur Raymond Girard) serves up regional cuisine that emphasizes in-season ingredients. "The menu changes every month," explains Racine. "I focus my menus on local products but don't limit myself to them. A local product I particularly like is Ferme Takwânaw's bison de la Petite-Nation."
While it may be French cooking, there are prominent accents of Asian and North African cuisine. When we visited, there was a shrimp cake featuring Japanese-style nanami togarashi — a blend of seven spices and aromatics. There was also a rice, veal and scallop dish on a chickpea purée flavoured with zaathar — a spice favoured in the Middle East.
Keeping up with the trends
Chef Racine keeps abreast of what's happening in global cooking, including the current sous-vide cooking trend, which is gaining popularity among foodies. "It's a kind of slow cooking at a controlled temperature. I use it for bison striploin, among other things. You cook it in a sous-vide bag with aromatics and spices, in water at 55°C (135°F) for three hours. After that, all you need to do is sizzle it up in the pan. The meat becomes so tender,
cooked to perfection, bloody, with concentrated flavours.
What about vegan food, another hot culinary trend? "My partner grows kale in the garden, and during the summer I eat it in every way possible!" laughs Racine. In the kitchen, however, he goes easy on the kale. "There's always a vegetarian, if not vegan
option, but my customers are generally more meat eaters."
If the offerings change with the seasons, some dishes are menu favourites. "There's always duck, either as magret or as leg. Lobster poutine with smoked Gouda Béchamel sauce is another of our signature dishes. We also always have tartares, with strawberries in the summer, and other fruit in winter."  What about the apple and pastis blood pudding that has social media talking? "That, we have no choice but to keep!" exclaims the chef. "What, are you talking about me now?" jokes co-owner Girard, passing through the kitchen. The two laugh, and their 20-year friendship becomes clear. They met when Racine worked for several years as a chef at Girard's restaurant, Longueuil's Comme par Hasard. They remained friends. Some eleven years ago, Girard sold his restaurant and the duo fell in love with the Louis XIV Aurait Aimé Bistro charming location.

Bring the wine you love
Enjoying the company of this accomplished pair, one has the sense that those living in Saint Bruno-de-Montarville are lucky indeed! Just outside the city, there are kilometres of hiking trails at Parc National du Mont-Saint-Bruno, as well as a downhill ski slope at their front doors. Hikers and skiers have had this jewel of a bring-your-own-wine dining spot to themselves for the past ten years. It's no wonder they flock to it, no matter the season. "We don't ever really have a down season — not even in January or February," explains Chef Racine. Regulars, those who call the city home, make up roughly half of the customers, while the other half come from the South Shore or Montréal.
While Mont-Saint-Bruno summit may have its fair share of the rich and famous, Louis XVI Aurait Aimé Bistro is no celebrity hot spot. Quite the opposite in fact, everyone is greeted with the same warm welcome. No snobbery, whether you come with an impressive bottle of Champagne or a bargain red from the local SAQ. Staff are universally kind and attentive, and the bistro has a relaxed ambience of happy customers who are thrilled with their delicious meals – all at a reasonable price!
A custom wine and food pairing
The restaurant owner always ensures that customers are happy with their meal, and will often bend over backwards for them. Sometimes, they arrive with genuine treasures —Racine recounts that a Châteauneuf-du-Pape 1978 was once brought to the restaurant! "I have customers who arrive with collection bottles, so I adjust the sauces, accompaniments for them," says Racine. Now that's personalized service!


Pork filet glazed with maple syrup, tamari and spices
Serves 4
2 pork filets
5 mL (1 tsp) butter
60 mL (1/4 cup) maple syrup
30 mL (2 tbsp) tamari
2.5 mL (1/2 tsp) ground cinnamon
2.5 mL (1/2 tsp) ground coriander
2.5 mL (1/2 tsp) ground cumin
Salt and pepper
1. Heat oven to 180°C (350°F). 2.Slice pork filets into medallions. Season with salt and pepper. Cook in a hot skillet with butter. Finish cooking in the oven for roughly 20 minutes. 3. In a pan, warm the maple syrup until it is the consistency of caramel. 4. Add tamari and allow to thicken. 5. Add the other spices and remove from heat. 6. Drizzle the caramel-like mixture over the cooked pork medallions.
What to drink with these pork filets?
Pork tenderloin, one of the more tender cuts of meat, has a fine grain that is beautifully highlighted by Pinot Noir. With generous fruit aromas, Beringer Founder's Estate's barrel-aged Pinot Noir will pair perfectly with this glaze thanks to its barley sugar, cinnamon and spice notes.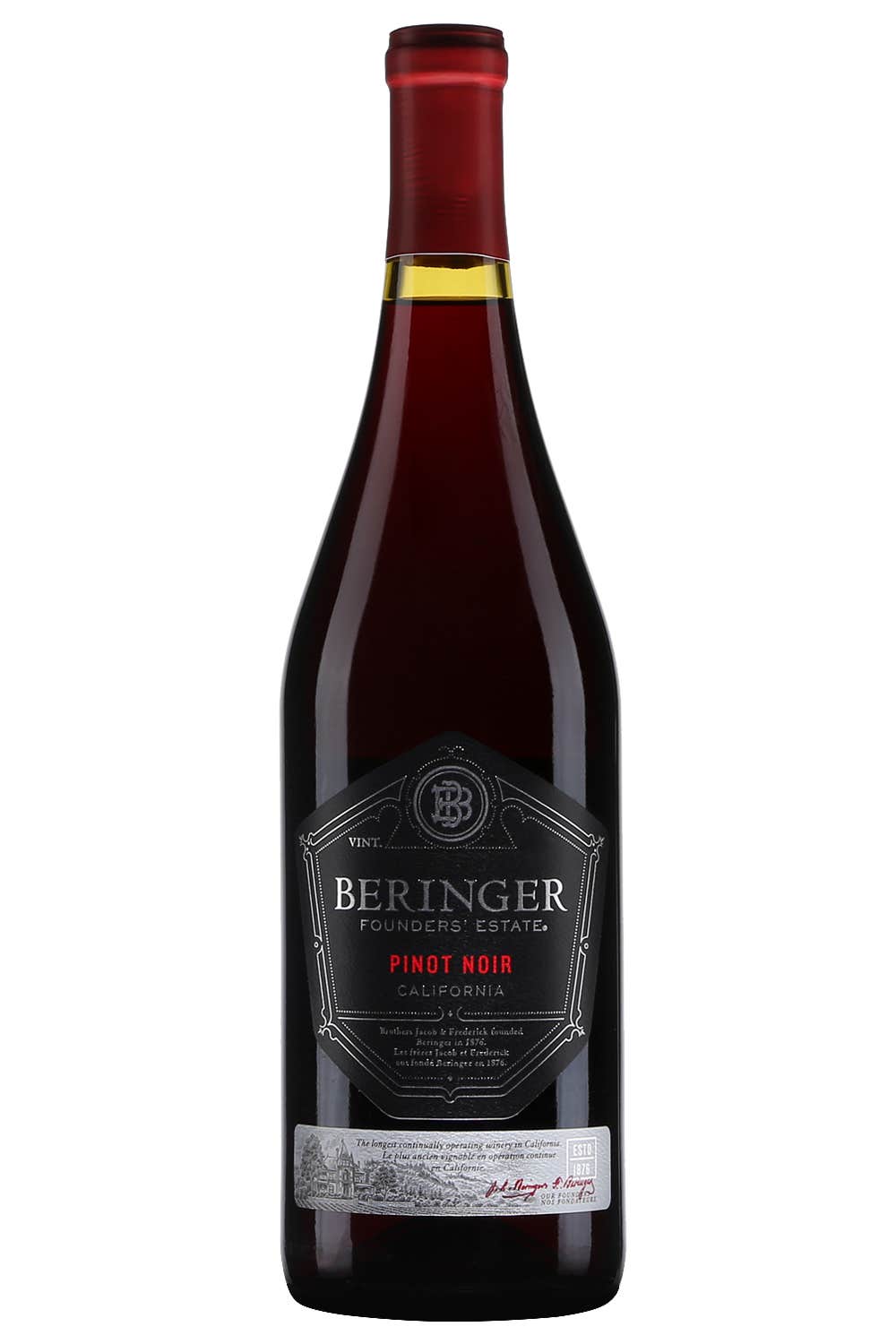 Beringer Founders' Estate Pinot Noir
$16.95
750 ml
United States
SAQ code : 903245
Note: For vintage products, the vintage in stock may differ from the one displayed.
Reduced prices do not apply to SAQ Dépôt stores unless expressly stated to the contrary.
Photos: Julien Faugère