1.     STÉPHANIE AUDET: chef and passionate advocate of healthy, natural food; she's at the helm of vegan/vegetarian restaurant LOV.
Photo credit: Patricia Brochu 

2.     NADIA FOURNIER: columnist, author, can be read in L'actualité (in French only), and heads the yearly best seller publication Le Guide du vin Phaneuf (in French only). She travels the world on the hunt for new flavours.
Photo credit: Julia Marois

3.     NADINE JEAN: proudly passionate about wine and acting, a sommelier and actress who's a regular on Curieux Bégin (in French only), where her sommelier skills dazzle.
Photo credit: Jeff Malo – Location: Oenopole

4.     GABRIELLE PANACCIO: Le Lab's mixologist (in French only), who has a flair and love of smells, spices, and spirits! She's the driving force behind Le Lab's range of small-batch syrups and the cocktail bar's events division, Proxibar (in French only).
Photo credit: Gabrielle Panaccio

5.    KATERINE-LUNE ROLLET: gourmet columnist, lover of fine foods and fine travels, she samples and reviews restaurants here, there, and everywhere—documenting it all on her blog (in French only) that's filled with super secret hot tips.
Photo credit: Andréanne Gauthier.

What does International Women's Day mean to you?
"It confirms the fact of equality between the sexes. With everything happening around sexual harassment right now, I feel more motivated than ever to be a part of Les femmes chefs de Montréal (LFCM) and to support the next generation of female chefs. If Women's Day and LFCM can attract more talented women to professional kitchens, that would be a great start."
-Stéphanie Audet
"If you had asked me that about 10 years go, I would have told you it was as useless as Valentine's Day—we think about women only once a year! Nowadays though, it's clear that sexual equality is something that's front-of-mind at all times. As soon as I figured out that feminism was about equality, that's when I stared to define myself as a feminist."
-Nadia Fournier
"Right now, I'm noticing that there's a lot of female solidarity; the #MeToo movement has really brought us all together, really galvanized us. I can see it happening in the wine and food industries, too. If it weren't for women, I wouldn't be where I am now; it was women that gave me my first opportunities as sommelier and in the restaurant industry."
-Nadine Jean
Your field is still quite dominated by men; are mentalities evolving away from that dominance? 
"I was fortunate enough to have Michel Phaneuf as my mentor; he's always been ahead of his time, and he believed that the glass ceiling needed to be shattered. I arrived in the field just as women were making great strides in wine—I'm thinking of Jancis Robinson, Julia Harding, and Serena Sutcliffe. And yet there is still work to be done; in South Africa, those who are more old-school handed a glass to my colleagues but not to me, because they thought I was his secretary."
-N. Fournier
"On the floor we're equals. Contrast that to the media, where there's still not enough space for us. If women were fewer 20 years ago, that's changed, we're here now, and decision-makers need to trust us."
-N. Jean
"I think it's changing; the cliché of the 'sexy barmaid' who uses her body to troll for sales is less and less present. We're also increasingly stamping out intimidation and sexual harassment at work."
-G. Pannaccio
"Just like in every other field, women need to be more front and centre in decision-making circles."
-K.-L. Rollet
How will you celebrate March 8th?   
"With Dominique Dufour, Cofounder of the Les femmes chefs de Montréal association, we are organizing a networking night for industry women March 8th at the Centrale culinaire. That night we'll also be introducing the Board of Directors, discussing coming events, and explaining how we work."
-S. Audet
"I'll be organizing a dinner at home among friends. Otherwise I'll call my Mom, my sister—the women who are significant in my life. We need to support each other and to make progress, hand in hand with men."
-G. Pannaccio
"I'll be thinking about it! For me, it's a time to reflect on the status of women, what we can do to promote equality. I'm also considering how I can involve my son in Women's Day."
-K.-L. Rollet
What wine or cocktail will fill your glass when you raise it to celebrate women? 
"Agnès Paquet, Bourgogne Pinot Noir 2016 red wine. It has 'extraordinary finesse' and was crafted by winemaker Agnès Paquet, who launched herself as a winemaker only 15 or so years ago, when her father announced he wanted to sell the Auxey-Duresses family vines. I tell you the whole story in Le guide du vin 2017."
-N. Fournier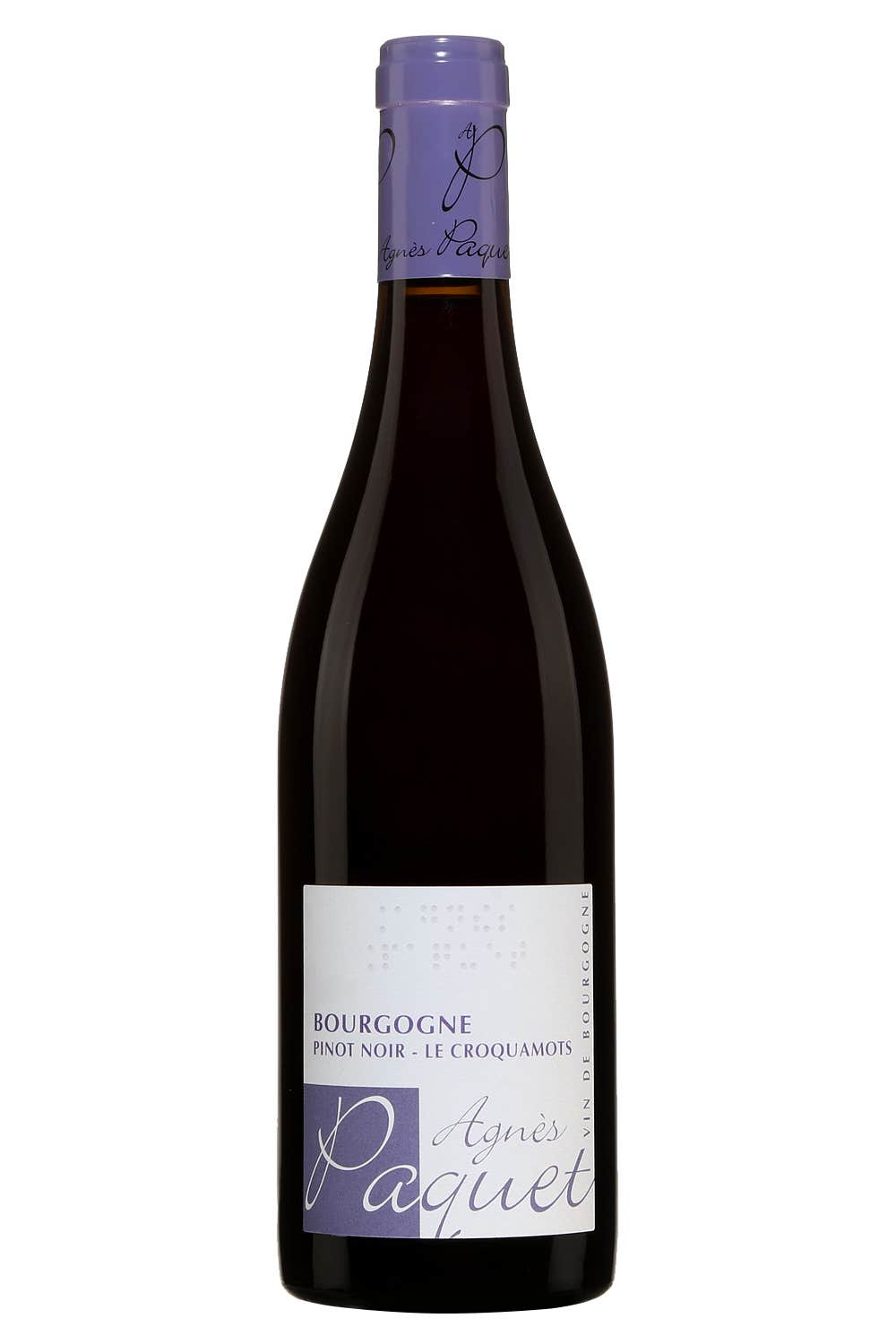 Agnes Paquet Bourgogne Pinot noir 2017
$26.15
750 ml
France
SAQ code : 11510268
Note: For vintage products, the vintage in stock may differ from the one displayed.
Reduced prices do not apply to SAQ Dépôt stores unless expressly stated to the contrary.
"A classic Pink Lady! Popular in the 1950s, this cocktail has a combo of sweetness and also packs a punch—and I think that's a great illustration of women in general!"
-G. Pannaccio
"I'd suggest this fitting discovery for Women's Day: wine from Sicilian winemaker Arianna Occhipinti, the SP68 (the wine's name is actually the name of the highway where the vineyard is located)."
-K.-L. Rollet
Occhipinti SP68 2018
$32.75
750 ml
Italy
SAQ code : 11811765
Note: For vintage products, the vintage in stock may differ from the one displayed.
Reduced prices do not apply to SAQ Dépôt stores unless expressly stated to the contrary.