Wines that are easy to find
Alsatian wines are easy to find on store shelves. Plus there's no need for a map in order to decode a multitude of appellations with odd names, as is often the case with other regions of France. The word "Alsace" is always a part of the name of the appellation, which makes things easy, and the grape variety is usually printed on the label.

Dry wines
Contrary to what you might think, Alsatian wines are often dry. If in doubt, ask an advisor or check the taste tag to be sure.
Varieties to look out for
There are four "fine" varieties to look out for when choosing a wine from this region. Gewurztraminer, Pinot Gris, Muscat and Riesling produce very different wines with endless personality. Riesling has mineral notes and high acidity, which makes it a good choice as an aperitif or as an accompaniment to your main meal. Gewuztraminer and Muscat make for original pairings with highly perfumed dishes, such as Asian-inspired fare, for example. As for Pinot Gris, with its fat texture, it pairs perfectly with cheese.
Alsatian wines to sample
If you would like to try an Alsatian Riesling, pick up this wine produced by Léon Beyer, a winemaker located in the magnificent medieval village of Eguisheim. This is a good, pure wine with accents of lemon, great to pair with a salad with croutons and melted goat cheese.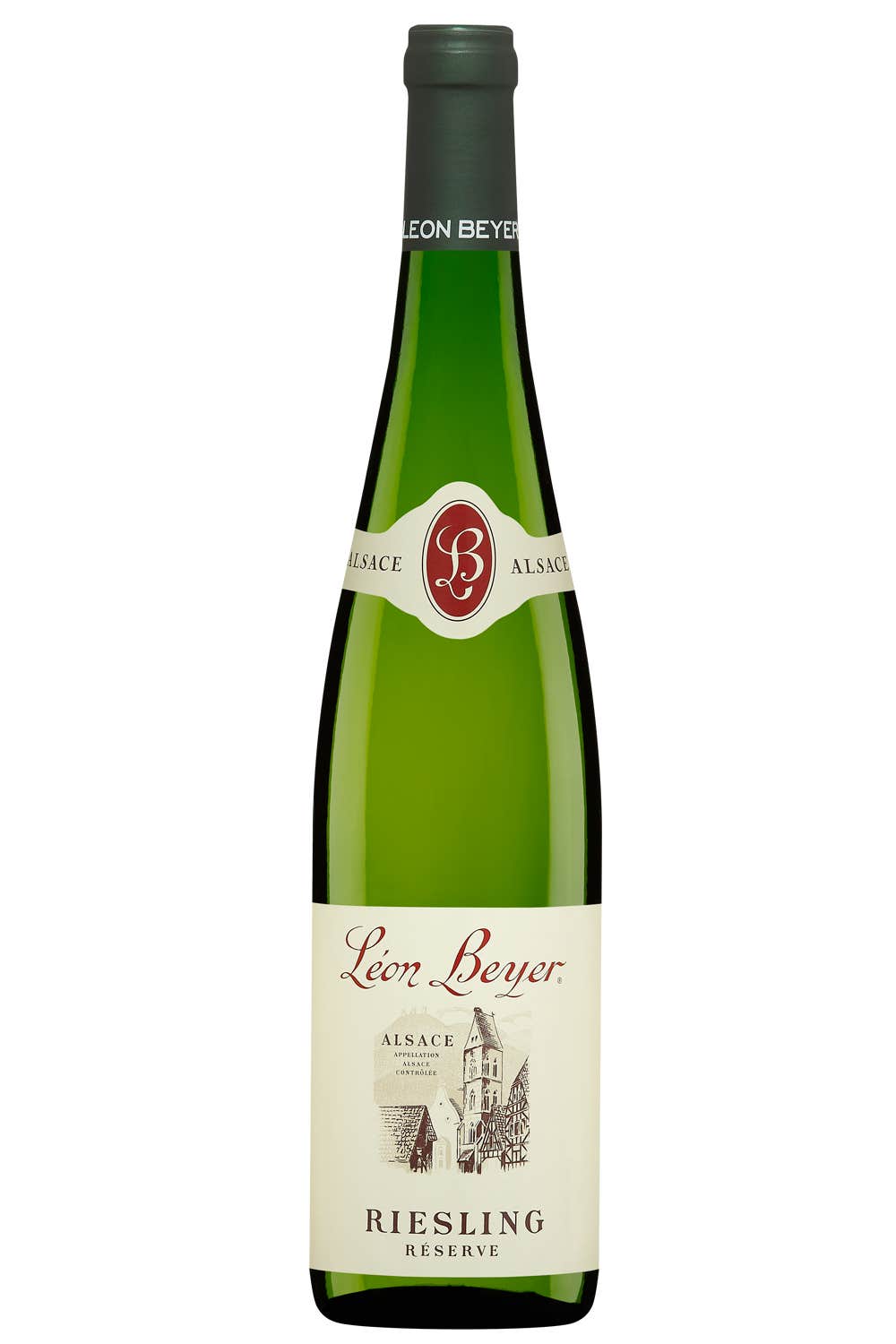 Léon Beyer Riesling Réserve
$19.35
750 ml
France
SAQ code : 81471
Note: For vintage products, the vintage in stock may differ from the one displayed.
Reduced prices do not apply to SAQ Dépôt stores unless expressly stated to the contrary.