For our foody neighbours to the south, nothing beats smoke – not even flames! In particular, there's an important distinction to be made between grilling and barbecuing. Grilling describes searing meat before eating it, whereas barbecuing means cooking via indirect heat, slowly, and at a low temperature – between 90ºC and 120ºC (200ºF and 250ºF) – over a wood fire, charcoal briquettes or chips, with spices, and sometimes in a sauce.
"Smoked flavours awaken the prehistoric hunter in all of us," jokes Chef Patrick Masciotra from North Hatley's Fumoir Smokehouse Urbain – where diners enjoy a pork shoulder cooked for 12 hours, or a beef brisket slow-smoked for 16 hours. "There's a simple and unique taste to smoked meats that seduces a lot of barbecue fans."
The BBQ trail
Quebecer Jason Savage worked in the United States for seven years, and clients often brought him to typical sou­thern-barbecue joints for lunch. "Barbecue is emblematic to U.S. culture, and its roots trace back to the colonial era where it was used to give flavour and tenderness to tough meats. It's not just a cooking style, it's a way of life for many!"
The BBQ Trail extends through some dozen states. "There are four recognized styles. The Carolinas have a vinegary sauce with crushed peppers, and Kansas City has a sweet, thick sauce that is similar to what we have in Quebec," explains Savage. "Then there's Texas BBQ, with its famous spicy beef brisket, and lastly Memphis-style, which often has no sauce at all so the taste of the meat predominates – it's considered by many to be the best."
Savage is in love with smoked meats – how much in love? Well, he has visited some 200 barbecue restaurants in the southeastern United States, entered some of the most prestigious barbecue competitions, and finally, left his job to return to Levis in Quebec to open Barbacoa, a restaurant that barbecues Memphis-style. "Smoked-meat flavours are more well known in English culture, but the flavours aren't that far from bacon and traditional Quebec hams that Quebecers love!"
Smoking passion
Strongly linked to summer fun and comfort food, smoked flavours are growing in popularity in Quebec, finding their way onto the menus of bistros and restaurants, and in grocery stores that sell smoke-flavoured vacuum-packed meals made to highlight their smokiness.
Two years ago, Micael Béliveau launched the Maître Fumeur website, where barbecue devotees discuss smokers and recipes. Some 33,000 smokers follow the Facebook page, and the site itself surpasses 2,000,000 views a year. "Smoking a food item takes from 8 to 12 hours," explains Béliveau. "So that means you have time to socialize around the smoker and enjoy the glorious aroma that fills the air." Pork and beef are the traditional smoker choices but nuts, duck, fish, vegetables, deli meats and cheeses can also be smoked. Even such oddities as lasagna and ice cream have been smoked. "Just about anything can be smoked!" laughs Béliveau.
According to Benjamin Alarie, head chef at Weber Canada and barbecue aficionado, smoker cooking is now accessible to all. "The excitement surrounding these new smells and tastes makes you want to enjoy yourself and have fun with others, and modern equipment is making that really simple to do."
Hint of smoke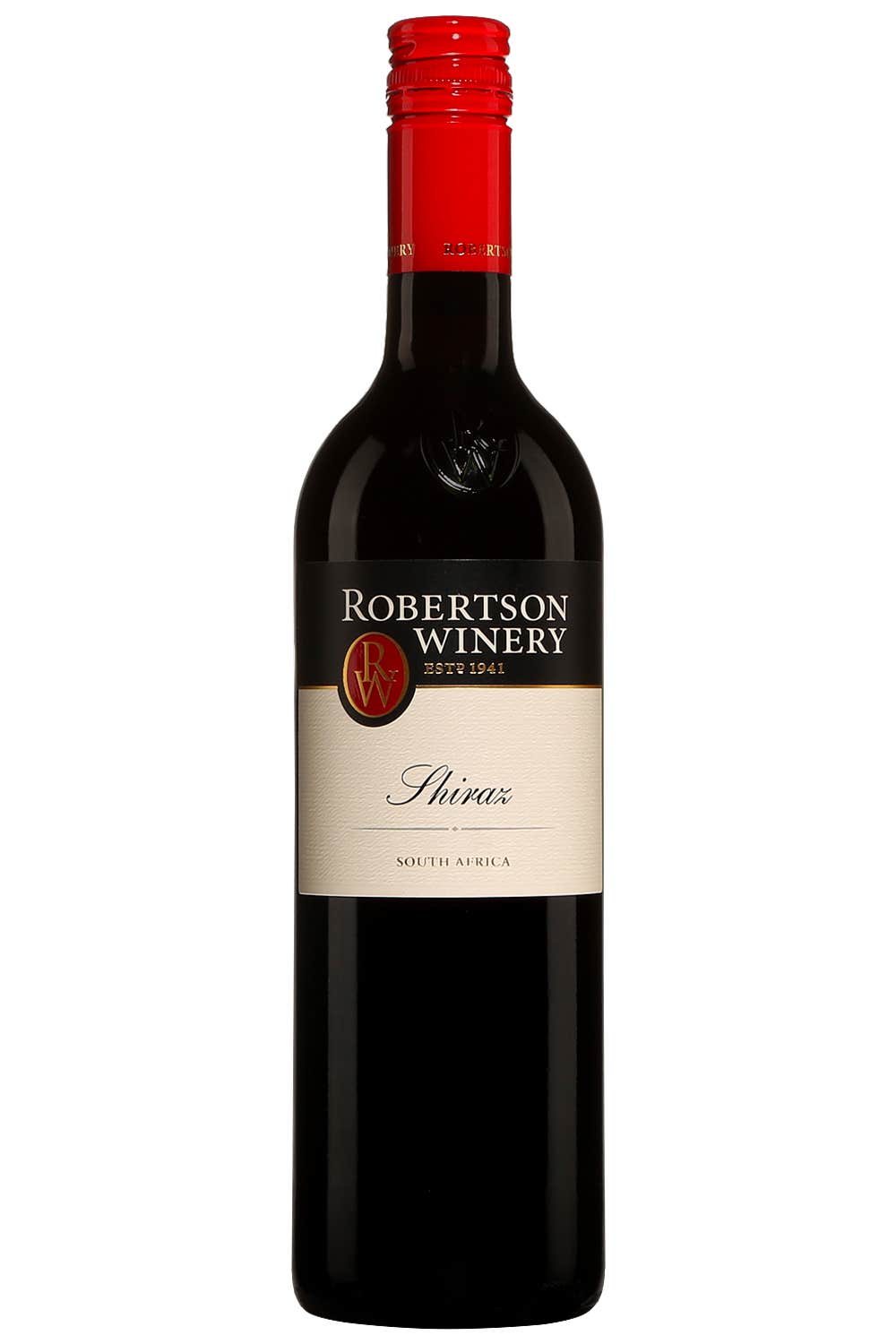 Robertson Winery Shiraz
$13.00
750 ml
South Africa
SAQ code : 586149
Note: For vintage products, the vintage in stock may differ from the one displayed.
Reduced prices do not apply to SAQ Dépôt stores unless expressly stated to the contrary.
Purple in colour and with a beautiful intensity, this red wine is emblematic of New World Shiraz. Made in South Africa by the well-known Robertson Winery, it has been aged in French and American oak barrels, which provide it with smoky, woody notes. This enticing red also has notes of pepper, red fruit and sweet spices.