Quebec gin: deliciously everywhere!
These days, made-in-Quebec gin is growing like… blueberries in Lac-Saint-Jean! There are now nearly twenty on the market, each one more unique than the next. Try an exceptional Quebec gin on the rocks or to liven up your gin-and-tonic. You can even try artisanal Quebec-tonic syrups!
Fantastical flavours
Quebec gin-makers have let their imaginations run wild, crafting gins that reflect la belle province's distinctive terroir. Distillers have added all sorts of exciting flavours to standard gin-recipe elements of juniper, coriander and angelica root. Maple, birch, cedar shoots, algae, parsnip, Labrador tea, rosehip – even wild mushrooms have made their way into gin bottles. And there are complex, flavorful and surprising gins that have been aged in oak barrels, just like fine wines and spirits.
Direction: Domaine Lafrance
Made entirely of apple, pear and grape spirits from the family winery and orchard, and produced in a copper still that provides exceptional softness, Domaine Lafrance's speciality is Dandy gin. Apple flowers are also part of the aromatic blend, giving the gin a unique perfume that ties its taste to apples – and undeniably to Domaine Lafrance. Seductive and easy-drinking without being punchy, Dandy has an elegance that matches its name, and a heritage that's firmly Québécois.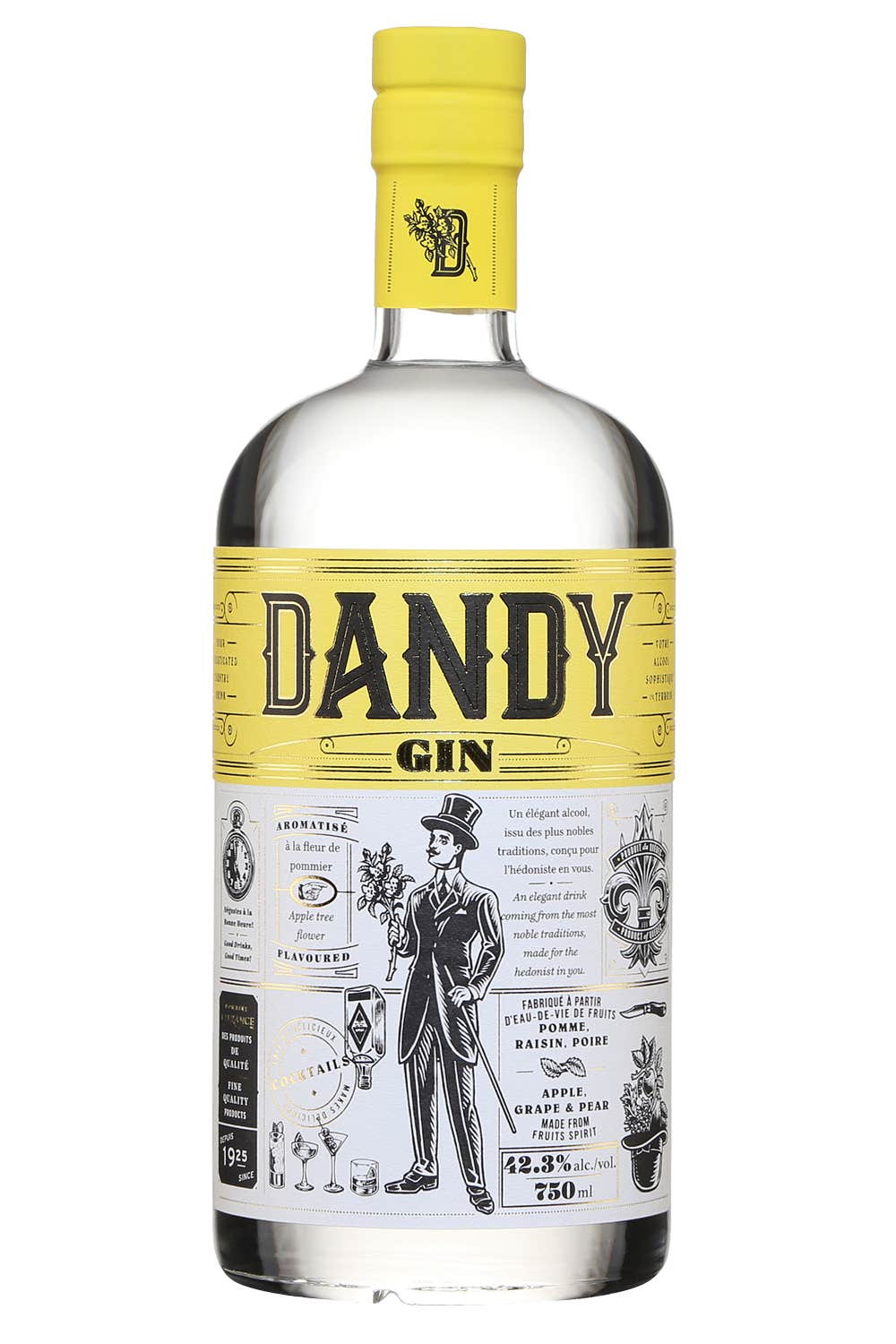 Domaine Lafrance Dandy
$41.50
750 ml
Canada
SAQ code : 13385827
Note: For vintage products, the vintage in stock may differ from the one displayed.
Reduced prices do not apply to SAQ Dépôt stores unless expressly stated to the contrary.
Cocktails, anyone?
For a 100-percent Lafrance cocktail, combine the Domaine's Rouge Gorge white vermouth with Dandy gin. You won't end up with the driest martini, but you will have a magnificently floral and expressive drink in your hands – and a smile on your face. Dandy's floral flavours also lend a special aspect to another classic cocktail: The Last Word is a drink created in Prohibition-era Detroit. In a shaker, combine 30 mL (1 oz) each of gin, Chartreuse, maraschino liqueur and lime juice. Serve in a glass with a cherry for visual contrast. Enjoy during a long, leisurely summer evening.
ILLUSTRATIONS: Valérie Bertrand