How many bottles?
You should calculate approximately 1/3 of a bottle per person during a 5 à 7 or lunch, and 1/2 bottle per person for a dinner or cocktail party. Make sure to have a few spare bottles on hand, in the event that any of them have become oxidized or corked.
Red, then white?
Véronique Lachapelle suggests starting with a bottle of bubbly: "Festive and refreshing, sparkling wine is guaranteed to help create a fun-filled atmosphere." Next in line? Young white wines that are light and refreshingly acidic, followed by rounder whites that are a little more complex. From there, open your reds, taking into consideration their age and tannins. Start with young reds that are supple and smooth, followed by older, more robust reds with a bit more depth. If you're serving a cheese platter after dinner, you might want to switch back to a white wine, Lachapelle advises, as a white wine's tannins help soften the milky aftertaste of cheese. Opt for a more robust white, such as a Vendange Tardive. Finally, pair your dessert with a sweet wine, such as an ice wine or a fortified wine.
How to serve champagne?
Whether you're popping open a bottle of sparkling wine or Champagne, the ideal serving temperature is 8°C. If opting for a vintage Champagne (Champagne made from a single-year vintage), serve it at 10°C to better highlight its more complex aromas.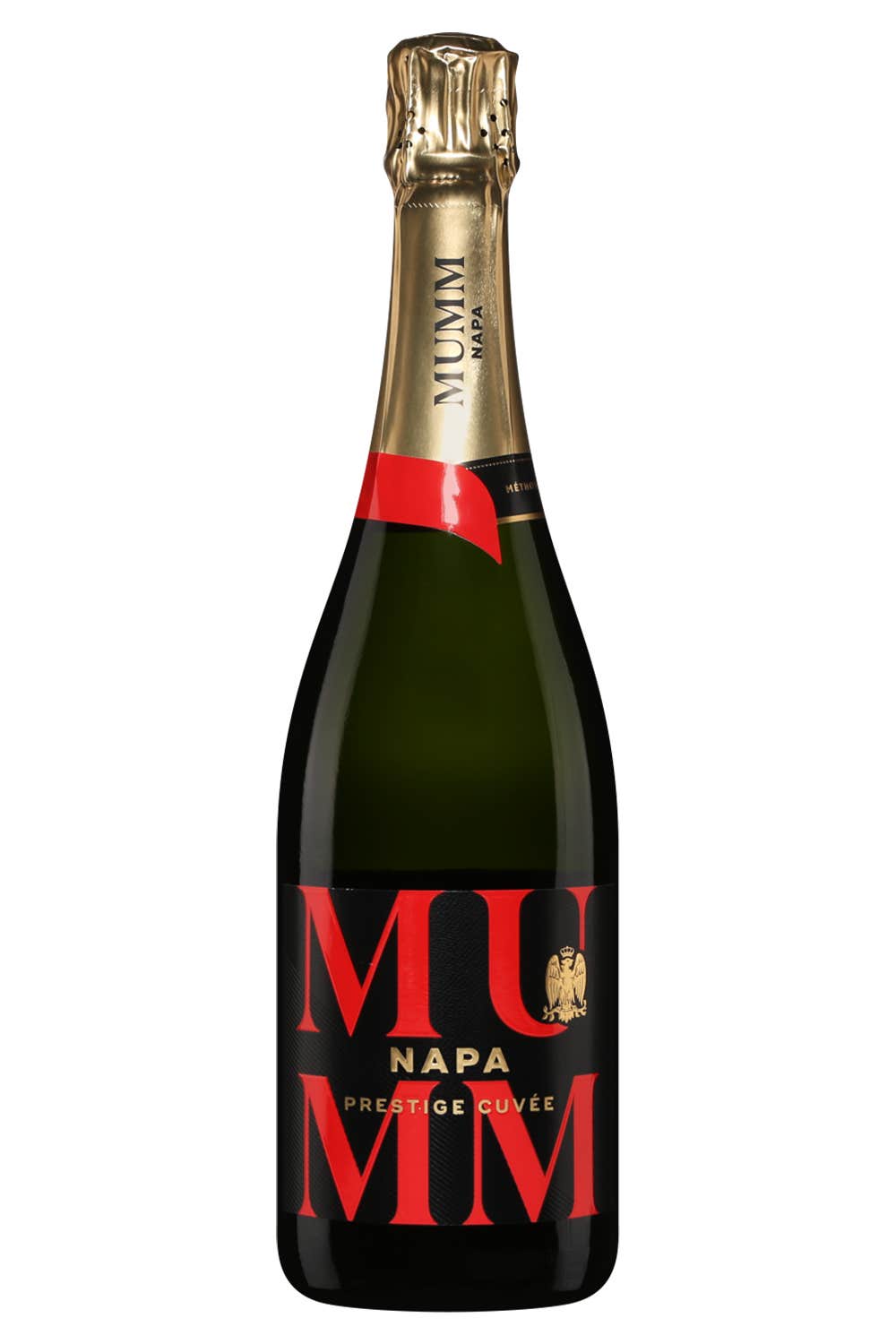 Mumm Napa Brut Prestige
$30.10
750 ml
United States
SAQ code : 11442701
Note: For vintage products, the vintage in stock may differ from the one displayed.
Reduced prices do not apply to SAQ Dépôt stores unless expressly stated to the contrary.
A Few Serving Tips
Always offer water, both still and sparkling, during meals, and lay out a few bottles during cocktail parties so that your guests can serve themselves when needed.
Try to avoid coloured or fantasy glasses when serving wine. A thin-stemmed, tulip-shape glass is ideal as it will give the wine the space it needs and allow your guests to enjoy it to its full potential. And make sure to have Champagne flutes ready for when you pop open the bubbly!
Don't fill the glasses all the way to the top – this causes the wine to warm too quickly.
Have an ice bucket on hand in case you need to chill some of your bottles.